Worn OUT?!? - Upcycled Refashion & Cosplay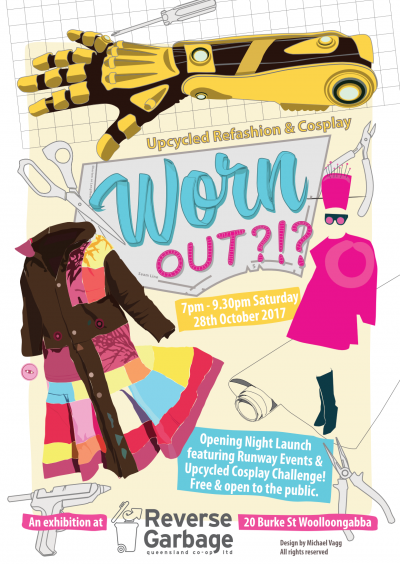 An exhibition at 20 Burke Street, Woolloongabba
launched on Saturday October 28th, 7 - 9pm

An exciting opportunity to showcase upcycled wearable art that challenges our thinking about the clothes we choose to wear will arise with the Worn OUT?!? Exhibition being presented by Reverse Garbage Queensland (RGQ) at their Woolloongabba warehouse (20 Burke St).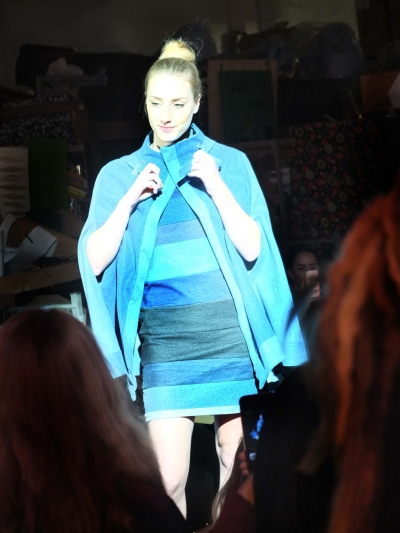 One of designer Glenda Saville's outfits at the 2016 event launch
The environmental and social impact of clothing is now being understood, with indications the apparel industry accounts for around 10 per cent of global carbon emissions and is the second biggest polluter of the world's fresh water resources. And in Australia, we each send an average 23kg of textiles and leather to landfill every year!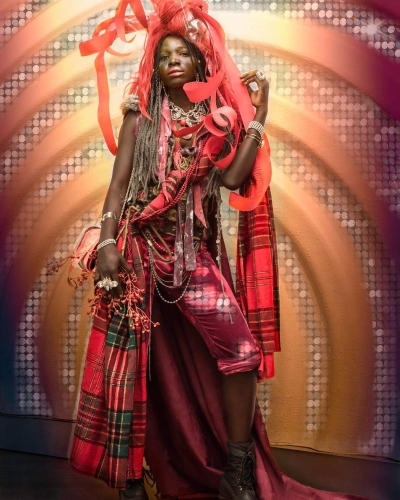 Athan Jon (AKA Jonathan Pampling) will feature at Worn OUT ?!?
Since its inception nearly two decades ago, RGQ has championed creative re-use as one way to move towards a more sustainable society. The worker-run co-operative believes a sustainable community must also be a creative one, because making better use of resources that already exist around us requires creative thought and action.

 Putting theory into practice, RGQ is presenting an amazing opportunity for everyone to put the theory of creative re-use into practice by asking the question – is it really...worn out?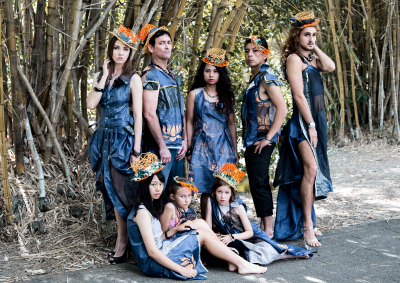 Camping Collection by Ruby Bou will be shown on the runway
Worn OUT?!? will showcase the creative potential of both pre-loved materials and those salvaged from the waste stream with two distinct showcases – Refashion and Cosplay – and all garments, costumes and accessories featured in the exhibition will use a minimum 75% 'non-new' materials.

 The exhibition will be launched with a free opening night event featuring multiple runway shows for Refashion and Cosplay on Saturday 28 October 2017 from 7pm to 9.30pm. The exhibition will continue with a static display of selected Refashion garments, Cosplay outfits and accessories for the following week in Reverse Emporium, the upcycled art and craft gift shop at RGQ's Woolloongabba warehouse.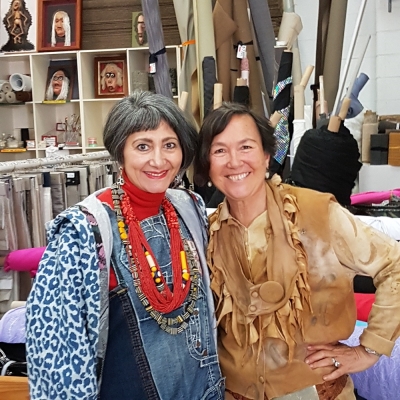 Refashion Curators Jane Milburn (right) and Elizabeth Kingston in the textile section at Reverse Garbage Queensland in Woolloongabba
Australian refashion pioneers Jane Milburn and Elizabeth Kingston – renowned for supporting independent and timeless style based on creative reuse of existing resources – are co-curating the Refashion Showcase.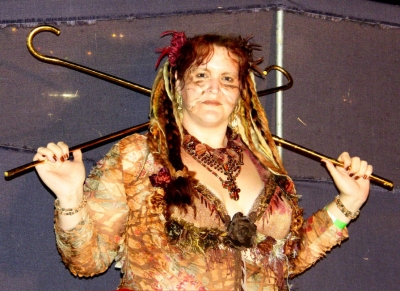 Cosplay Curator Jillian Rose in her award winning Earth Goddess costume
Long-time Cosplayer and creative re-user Jillian Rose will curate the Cosplay Showcase and encourages Brisbane's Cosplay community to get involved and come along in their own Cosplay creations – upcycled where possible of course.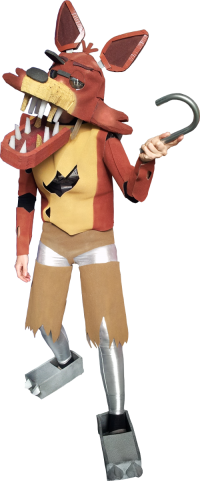 The Cosplay Showcase will also feature an Upcycled Cosplay Challenge competition where selected applicants from the Showcase will create Cosplay outfits made from 100% salvaged materials, 90% of them from the Reverse Garbage Queensland warehouse. 


In Jill's view, "When you're creating, don't think about using something for its intended purpose, hunt and gather bits and pieces, turn it upside down, inside out or glue it together, there's so many ways to reuse and reinvent everything in our world and if Reverse Garbage Queensland has become your hunting ground, may the odds be ever in your favour".
Left-Samantha Zell in her Foxy Cosplay, made largely from Reverse Garbage Queensland materials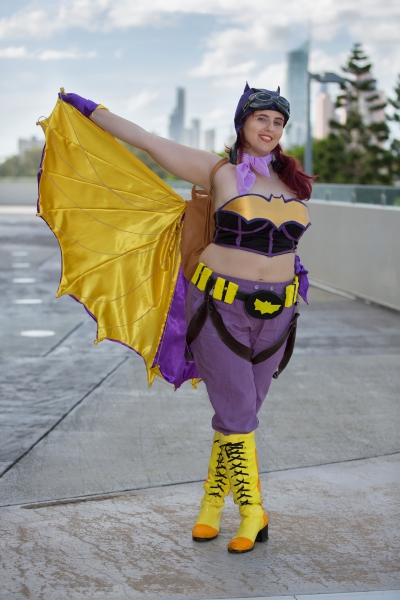 Sarah Minazzo as Bombshell Batgirl - photo by Pandom Images
What: An Upcycled Fashion & Cosplay exhibition including
launch night with runway events, food and drinks.
When: Saturday October 28th 7pm – 9.30pm with static exhibition
running until Saturday November 4th
Where: The Reverse Garbage Queensland Warehouse
20 Burke Street, Woolloongabba, Qld, 4102
Cost: Free
Ages: All ages
All enquiries to Exhibition Co-ordinator - Bill Ennals
wornout@reversegarbageqld.com.au
www.reversegarbageqld.com.au/wornout
07 3891 9744 (Monday to Wednesday only) or 0402 499 225.
A media kit with high resolution images can be downloaded below.