Salvaged Stockings! Eco-Art Demonstration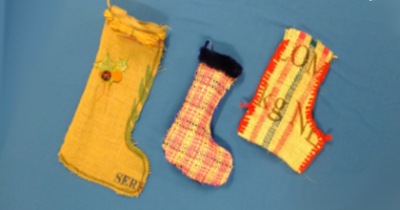 Impress Santa with a eco-friendly stocking this Christmas!
Come along to our Salvaged Stocking demonstration. This is a make-and-take: we will teach you how to make stockings from a range of secondhand materials, which you can then take with you for a lovely homemade gift, or a unique decoration for your home.
We will be demonstrating weaving techniques, decorative stitching and how to work with hessian without fraying it! As such, we'll be using a range of fabrics, including cotton, wool, lycra, assorted scraps, hessian and even rope offcuts and donated socks!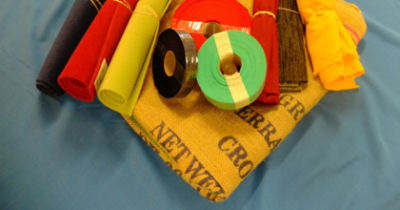 Details
Who: Interested members of the general public
Where: Reverse Garbage Queensland, 20 Burke Street, Woolloongabba
Cost: $5 + $1.09 booking fee per person (tickets are not refundable)


When: 2/12/17 from 10:30am to 11:30am
Contact:
Mary Trabucco (Workshops Coordinator)

Phone: 07 3891 9744

Email: workshops@reversegarbageqld.com.au

Get tickets.