RGQ's Clothing Repair Cafe with Jane Milburn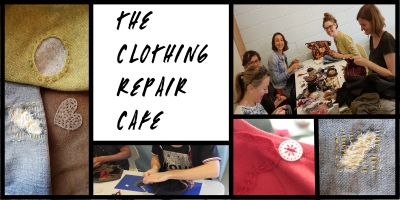 Hi Brisbanites,
Join RGQ and Jane Milburn (Textile Beat) as we upskill ahead of National Recycling Week and celebrate Australia's vibrant clothing revival and reuse culture.
We invite you to drop in to meet the growing community of repair enthusiasts and bring along those cherished items of clothing that are in need of some TLC and receive hands-on advice from Jane that will help bring your garment back to life. Learn about mending techniques such as patching, stitching and creative disguise. Say no to 'fast fashion' and learn how to increase the lifespan of your lovingly curated wardrobe.
We will also be serving tea and light refreshments.
As always, no sewing machines will be used - it's all about slowing down and enjoying the craft of hand sewing.
SLOW CLOTHING
Jane will introduce participants to the ideas behind the slow clothing movement and the true cost of cheap disposable fashion. Slow clothing is about making smart choices when purchasing, learning skills to extend the lifespan of garments, and choosing natural fibres that do not shed microplastics into the ecosystem.
Event Info:
Saturday, 18 November 2017 from 1:00 pm to 3:00 pm
Reverse Garbage QLD, 20 Burke St, Woolloongabba
Bring clothing that needs mending!