RGQ closed due to the Covid-19 situation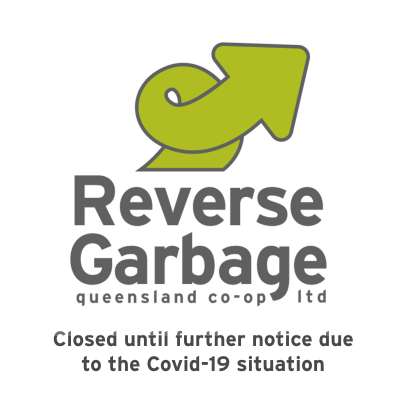 Dear customers, suppliers and friends of RGQ,
The Board of Reverse Garbage Queensland Co-op Ltd met this evening and has regrettably decided that we must close our warehouse to customers and cancel all scheduled workshops until further notice, effective immediately.
The Covid-19 situation is still in it's early stages in Australia, but there is a mounting body of evidence and argument from experts that the best way to avoid the kind of scenario currently playing out in other parts of the world is to avoid non-essential social mixing when and wherever possible.
We're reluctant to admit it, but what we do isn't really "essential", at least not in the current context. Consequently, we feel like we've got a responsibility to our staff and our customers, but also to our community as a whole, to do our bit and remove an avenue for social mixing, and hence spread of the virus, that we have control over.
In a way, this is a bit like global warming and climate change. It might seem like there's little we can do by ourselves, but perhaps if we all do the little that we can, we can collectively limit the severity of the situation.
We'll be spending the next days and weeks planning how we're going to cope financially, and also how we can continue to service our community over the coming months as the situation unfolds. We're confident we can do both (already got a bunch of good ideas), and maybe even come out the other side stronger for it.
In the meantime, stay safe and stick together (figuratively, not literally).