Professional Development: Eco-Art for Educators - Refashion Your Footwear!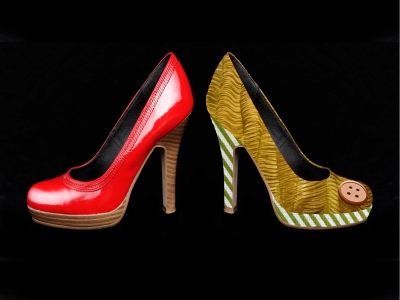 With sustainability now one of the cross-curriculum priorities in the Australian Curriculum, we are excited to offer a new professional development series for primary and secondary school educators. Artists and members of the general public are also welcome to attend.
Our specialty within sustainability at Reverse Garbage Queensland is all about reuse; choosing to explore additional uses for materials, rather than to send them to landfill.
With that in mind, this workshop focusses on methods for reusing/ up-cycling salvaged materials. We aim to:
Explore the creative potential of unconventional materials (clean industrial discards);
Provide guided experimentation with materials and instruction on techniques for manipulation and application to a range of wearable art concepts; and

Investigate the development of wearable art and sculptural activities for your classroom.


Participants will get hands-on experience experimenting with materials from Reverse Garbage QLD to make their own wearable art creations.
This workshop is specifically for individuals. If you have a large group (8+ people) keen to attend we encourage you to book a private workshop. Please contact our workshops team to arrange this.


Details
Who: Primary and secondary school educators, artists and the general public.
Where: Reverse Garbage Queensland, 20 Burke Street, Woolloongabba.
Cost: $25 + $1.50 booking fee per person (tickets are not refundable)

.
Contact:
Mary Trabucco (Workshops Coordinator)

Phone: 07 3891 9744

Email: workshops@reversegarbageqld.com.au