Our Mail Order Service is Open for Business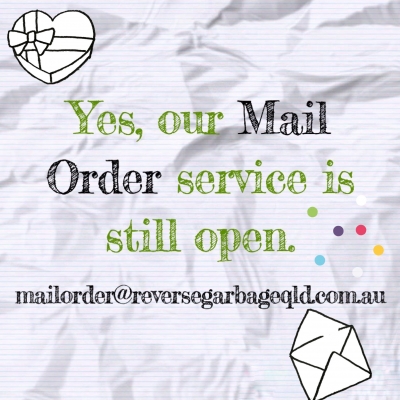 We are still accepting mail orders. If you're a day care centre or OSHC in need of supplies, please send an email to mailorder@reversegarbageqld.com.au to enquire about our pre-packed boxes or visit our website to get our catalogue online at https://www.reversegarbageqld.com.au/mailorder .
For the home-dwellers, we will be putting out pre-packs for families very soon.
Please note, ALL mail orders will be by delivery only. No contactless pick-ups will be arranged. More info on this will be posted on Wednesday so please stay tuned for that. In the mean time folks, stay safe & stay home