Not J*nk Mail November 2017

Welcome to this massive November edition of Not Junk Mail!
October for us was all about two things; Halloween, where we had plenty of raw materials to create the spookiest costumes and decorations, and our refashion and cosplay exhibition, Worn Out?!?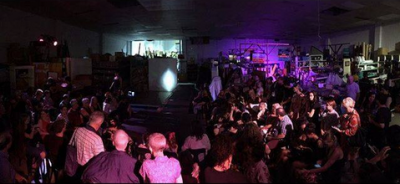 The opening night for Worn Out?!? was a roaring success, with over 200 attendees and dozens of fabulous pieces made from salvaged materials. We'll be releasing post-event pictures on the event page, for all those interested. See the People's Choice Cosplay Award winner here.
In October, Reverse Garbage Queensland are also proud to have sponsored the three categories for the Dutton Park State School Arts Competition. This beautiful piece below was one of the winners, and was made by Rosie in grade one.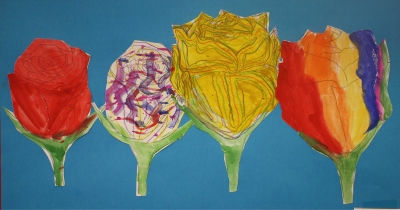 Lastly, our focus leading up to Christmas is to #GiveGood. We want to encourage people to make gifts and decorations with secondhand materials, and purchase gifts made from salvaged materials rather than products that create new waste. Like always, we want people to think about the environmental consequences of their consumption, and love and reuse what is already available.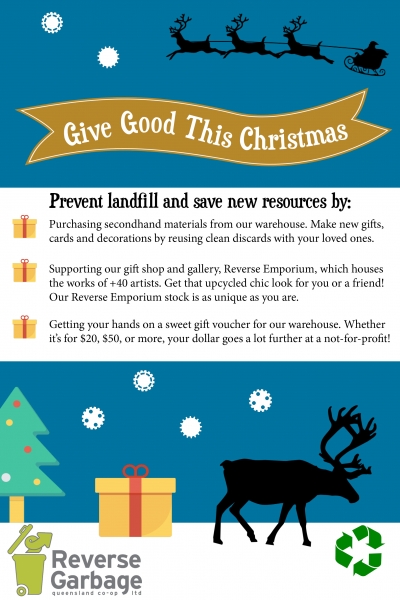 As usual, Not Junk Mail is bursting with great deals, so have a scroll here.
See you in the Woolloongabba warehouse soon!