Not J*nk Mail December 2017
Hello Creative and Sustainable People!
Welcome to the December edition of Not Junk Mail!
2017 was a massive year for us here at Reverse Garbage QLD. This year, we diverted more than 350 cubic meters of waste from landfill, and prevented even more virgin materials from being used to make brand new items by offering affordable secondhand substitutes. We also conducted hundreds of workshops, demonstrations and tours with children and the general public, to educate people about reducing, reusing and recycling.
That's not bad for a small not-for-profit!
Of course, we couldn't have achieved this goal without our customers and enthusiastic advocates, so thank you to every single individual and organisation that told a friend about us, donated unwanted items, bought industrial discards from our warehouse, or booked a fun creative workshop with us.
Thank you, from the bottom of our hearts.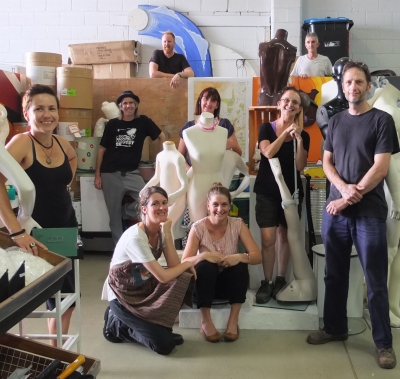 Otherwise, this edition of Not Junk Mail is packed with great ideas for having a sustainable Christmas this year. Our #GiveGood campaign is focusing on 6 hot tips this year. As we said in our recent ABC interview, giving good can be both more rewarding and more eco-friendly, such as by emphasising social experiences rather than material presents. Give the full list a read - you might learn something new!
Lastly, now is also a good time to mention that we will be closing on the night of Saturday the 23rd of December 2017, to reopen our store on Tuesday 2nd of January 2018. We wish everybody a happy, safe holidays.
As usual, Not Junk Mail is bursting with great deals, so have a scroll through here.
See you in the Woolloongabba warehouse soon!