Not J*nk Mail September 2017

Happy Spring Everybody!
We're happy to shake off the last of those cold, winter nights and embrace this next season. We've got a bunch of workshops for the young and young-at-heart to spring into, so do check out our eco-workshops.
This edition of Not Junk Mail is also all about reminding people of the variety of great services and products that we have available that people sometimes forget about. In particular, our eBay store and Reverse Emporium are great places to go to find those out-of-the-ordinary items that you've been searching for everywhere.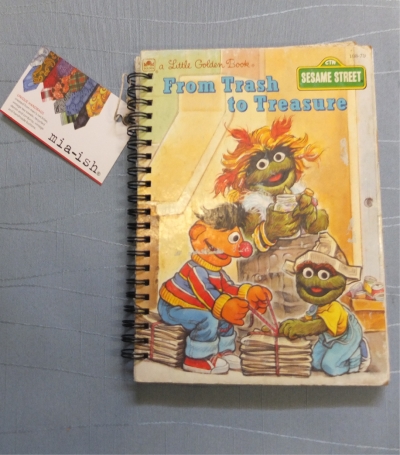 Example Artwork: New Journal Upcycled from Childhood Book
Otherwise, as usual Not Junk Mail is bursting with great deals, so have a scroll through below.
See you in the Woolloongabba warehouse soon!
To read the full e-newsletter, complete with our product catalogue,

click here.