Not J*nk Mail October 2017
Welcome to October!
September was yet another massive month for us. We experienced another school holidays, which is always a treat. We ran workshops for children and helped educators stock their classrooms full of materials ready for the next semester.
In September, we also sent a member of our staff to the New Economy Network Australia Conference, where they learned about business models which can promote a healthy environment, such as cooperatives, not-for-profits and commons. With our materials, we co-sponsored the Brisbane Writer's Festival, and also co-sponsored an upcycled model of the Viking Mars lander (pictured below) that was constructed by the Australian Youth Aerospace Association, The Viking Mars Missions Education & Preservation Project, and UQ Engineering and Technology.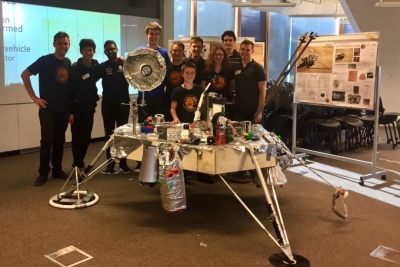 Coming up this month is our exhibition of the year, Worn Out?!? (details here). Otherwise, in early October we will be awarded the Litter Prevention (group) award for the Brisbane City Council's Cleaner Suburbs Awards. Likewise, if you are available in early October, Dutton Park State School are hosting an Art Soiree, where we are sponsoring prizes.
For those interested, we've also got two open volunteering positions to apply for in our warehouse. If you have four spare hours per week, why not apply?
As usual, Not Junk Mail is bursting with great deals.
See you in the Woolloongabba warehouse soon!