Not J*nk Mail March 2018
Hello Creative and Sustainable People!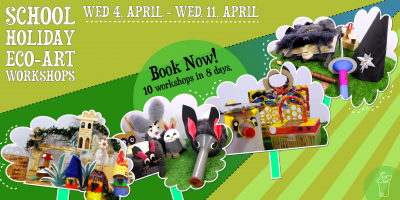 With Easter at the end of this month, we'll be closed from Good Friday (March 30th) through to Easter Monday (April 2nd).
Be that as it may, we've got a busy School Holiday period planned for you all, another month of great NEW stock & the opportunity to WIN a double pass to the World Science Festival Brisbane at the Queensland Museum.
--
You can read the full edition of March's Not J*nk Mail (NJM), at: https://preview.mailerlite.com/s8s1a0
OR,
subscribe directly on our homepage: http://www.reversegarbageqld.com.au/