NEW! Loose Parts Play - Mail Order Quarterly Subscriptions
⭐️

NEW! Loose Parts Play - Mail Order Quarterly Subscriptions

⭐️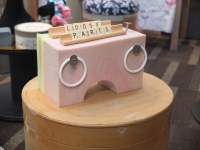 Reverse Garbage Queensland (RGQ) is offering a Loose Parts subscription service exclusively to our Early Childhood Educators.
This is a great way to plan your year's worth of materials ahead of time.
How our Quarterlies work is that every 3 months, starting from the date of your first order, your Centre will receive a new Loose Parts box to explore and create with.
Our boxes start at $95, which includes materials + postage & handling, and are available in 2 sizes. Even with the quarterly arrangement, you will only be invoiced on the day each box is sent.
If circumstances change, and your Centre would like to opt out of the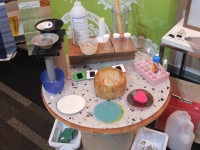 upcoming Quarterly Subscription, please notify us, at minimum, 3 weeks before the end of your current quarter.
For more information on our Quarterly Service, drop Belinda, our Mail Order Coordinator, an email to mailorder@reversegarbageqld.com.au with the subject, "Loose Parts Quarterly Subscriptions".
#looseparts
#loosepartsplay
#rgqmailorder
#creativereuse
#choosetoreuse
#earlychildhoodeducation