HALLOOWEEN Hooooo Ha Prize Kit
A A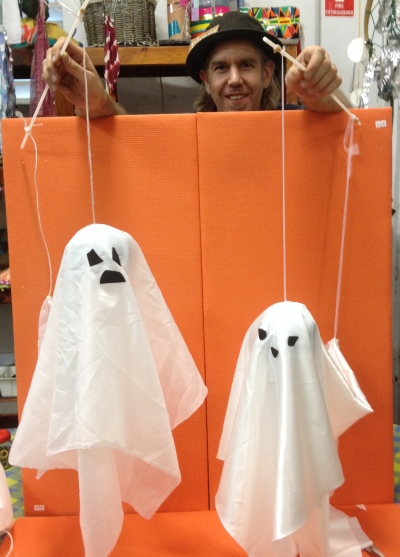 A spooktacular welcome to everyone who played "Spot the Spooky" at Reverse Garbage Queensland on Halloween!
These are your instructions for making your very own ghost with your prize kit.
Contents of Kit
one pice of stuffing
one piece of fabric (or tulle)
one stick
two pieces of string
3 rubber bands
one cardboard disc with holes
one piece of sticky back foam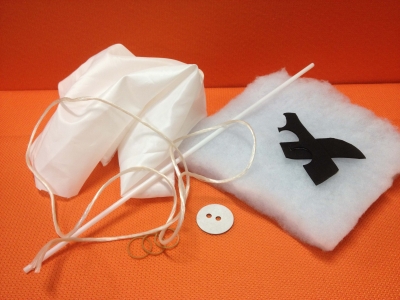 You will also need
a pair of scissors
a pencil or pen to push a hole through the stuffing
Instructions
Making the head
1. Find the centre of the piece of stuffing and, using the pointy end of the pencil, poke a hole through to the other side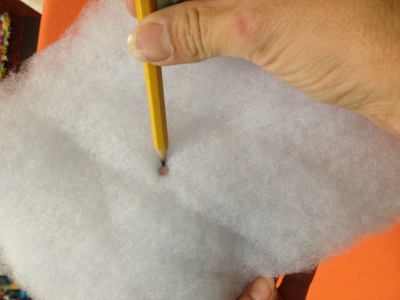 2. Tie the end of one piece of string to the cardboard disc and thread the other end of the string through the hole in the stuffing. (The disc will stop the string pulling right through.)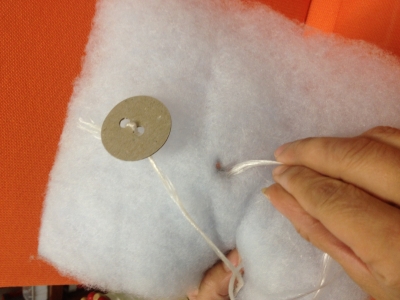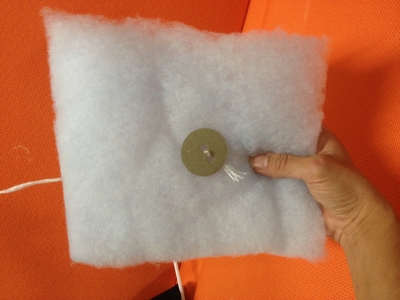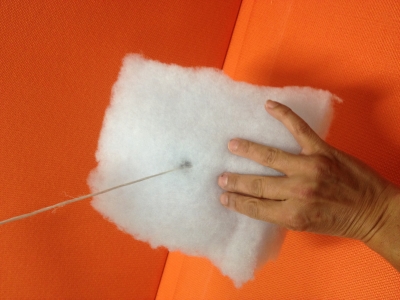 3. Fluff up the stuffing by seperating it slightly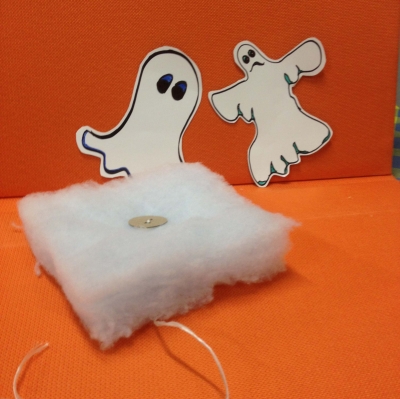 4. With the disc side of the stuffing facing you, gather the four corners together to form a rough ball.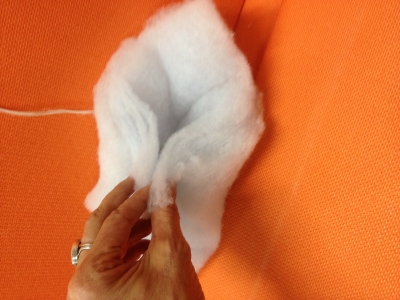 5. Secure with one of the rubber bands. You should now have the string coming from the top of the ball and the rubber band part underneath.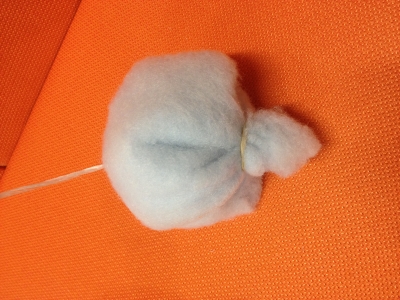 6. Cut a small hole in the fabric where you would like the ghosts head to be. Leave a longer piece of fabric at the back to make the 'tail'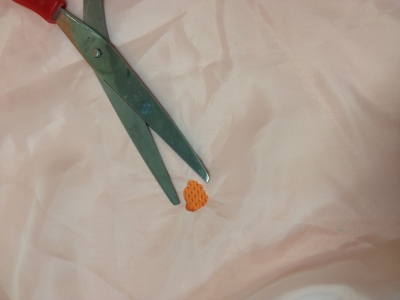 7. You should now have a basic ghost on a string.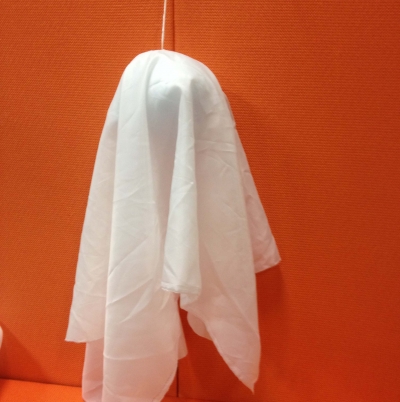 8.Tie the other end of this piece of string to the end of the stick and secure it with a rubber band to stop it falling off.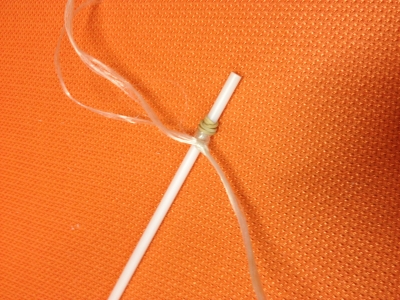 9. Cut a small hole in the end of the back of the fabric and tie the second piece of string to it to form the articulated tail.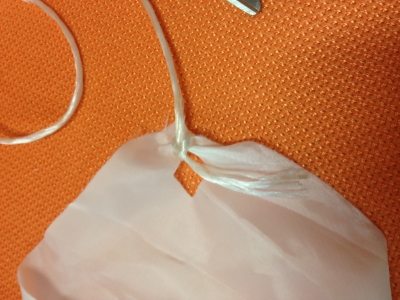 10. Repeat step 8 with this piece of string.
11. Cut the eyes and mouth from sticky back foam and stick to ghost's face.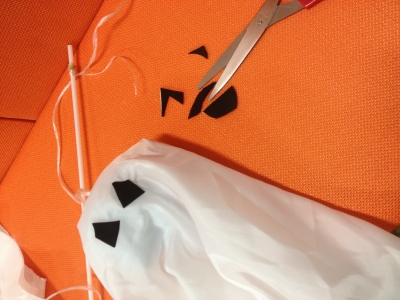 12. Have fun with your puppet!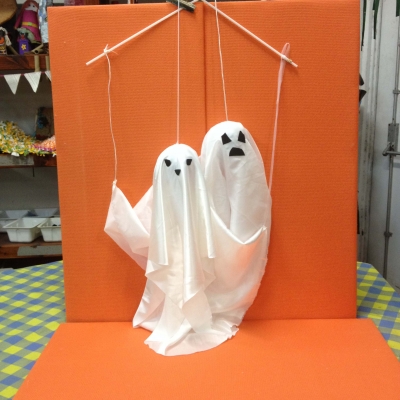 HAPPY HALLOWEEN from
Reverse Garbage Queensland!