Christmas Crafts Eco Art Workshop | Join us for our last workshop for 2018!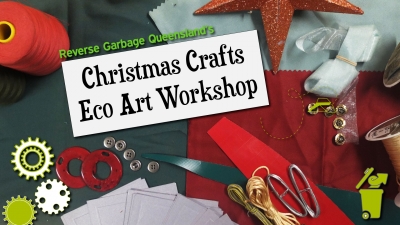 Saturday the 17th of November - 10am to 12pm | 2pm to 4pm
Come along to our final adult workshop for the year to create beautiful, eco-friendly trimmings to deck the halls and hang on the Christmas tree. Our facilitator will demonstrate how to upcycle ordinary and otherwise-discarded materials into beautiful Christmas ornaments, wrappings and cards. From handmade cards to Christmas wreaths, everyone will walk away with a special keep-sake for this festive season.
Spots are limited to 15 participants; $40 per person + $1.97 booking fee. Ticket includes materials, a light afternoon tea and the help of an experienced faciltator. Everything you create, you keep.
Book your tickets for: