Be a part of defining the RGQ Experience
Be a part of defining the RGQ Experience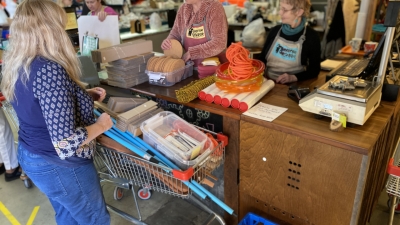 We're looking for participants to attend 1 of 2 focus groups surrounding the Reverse Garbage Queensland shopping experience!
We value customer experience and are looking to make improvements across the board and would appreciate your participation.
Ideally we'd like people who have not visited the warehouse before or for some time. If you match this description - or have friends or family that do - please contact us to register your interest by emailing:
The focus groups will be held on:
Saturday 25th of July, from 10am to 12pm
Saturday 1st of August, from 10am to 12pm
It will include:
A $10 voucher to spend on raw materials (that you can take home!) and light refreshments
And entail:
A Reverse Garbage shopping experience and an informal discussion.