February Listings: Eco-Art Workshops for Adults
You're in luck! We have not one, not two, but three adult workshops this February! The themes are jewellery-making, using fabrics and paper, and woven-coil bowl making, using reclaimed materials.
Our 2018 workshop program for adults features traditional and innovative projects with a focus on sustainable creativity. Come along and be inspired!
Suitable for beginners, ages 13+. We supply all tools, materials and an experienced facilitator.
Introduction to Jewellery-Making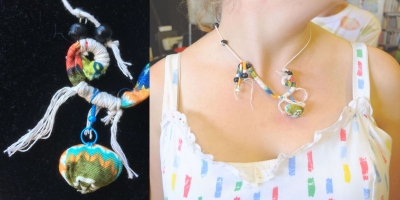 Introduction to Jewellery-Making
Introduction to Woven Coil Bowl Making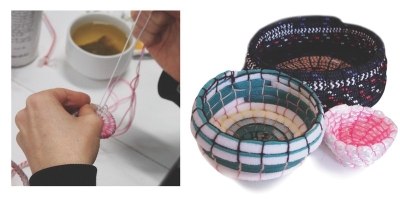 Book for Fabric Jewellery Making on 14/02/18 at 6pm-8:30pm.
Book for Woven Coil Bowl Making on 17/02/18 at 2:00pm-4:00pm.
Book for Paper Jewellery Making on 24/02/18 at 1:30pm-4:00pm.