2019 Educators' Series Master Classes - Mar 14 & Mar 16
Thursday the 14th March & Saturday the 16th of March | 20 Burke Street, Woolloongabba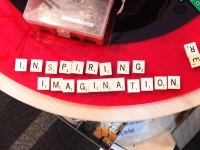 As an extension to our current Professional Development offering, we'll be launching the Master Class for Early Childhood Educators.
This 3-hour Master Class will be run by Wendy Small, RGQ Professional Development Workshop Facilitator.
To register your interest, and receive an invitation for when the tickets are live send an email to communications@reversegarbageqld.com.au with your full name, email and centre/school with the subject line: RGQ Master Class. We will then directly send you an invitation once the Masters Classes are made live via our ticketing page next week.
Please note: you will not have to sign up to both Master Classes; choose between Thursday or Saturday.
About Wendy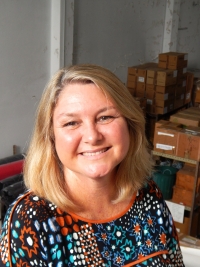 Wendy is the Professional Development Workshop Facilitator at Reverse Garbage Queensland (RGQ). Through her work with RGQ, she has championed the creation of environments that allow children to be creative and explore problem solving through play.
Guided by her long-standing interest in education, arts, cultural diversity and environmental issues, Wendy has enjoyed an extensive career in the environmental education sector teaching to both children and adults. She has taught in remote indigenous communities, mainstream schools, and been a part of the State Government's Great Barrier Reef environmental projects.