Space Camp 2021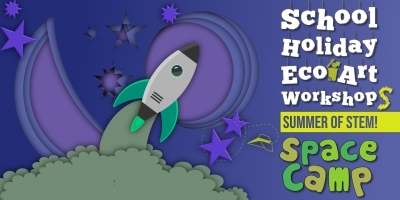 "Out of the 2 best things I've ever done, this is definitely the best" - Angus Armstrong, 10 years old, Summer Space Camp participant.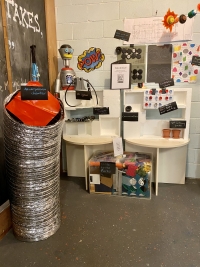 Our Quote of the day from this year's Summer Space Camp - ALL DAY EVENT was by 10 year-old Angus, who was an engaged and enthusiastic participant with dreams of one day becoming a scientist.
His lunar simulation build, with cousin Charlie, has been reconstructed in our STEM gallery at our main warehouse and will be on display until the 30th of January, 2021.
Our Space Camp was held on Wednesday the 13th of January 2021 with guest facilitator, Frank Sikalas.
If you missed it - don't worry! Plans are already in the works to reboot Space Camp over the June/July holidays. To receive updates, you can subscribe to our school holidays mail-out here.
STEM Exhibition - January 2021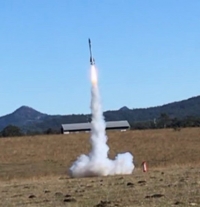 Built from 80% materials sourced from our warehouse, this beauty will be on display Monday the 4th of January to Saturday the 23rd.
RGQ customer, Brendan Hawkins, visited our store earlier this year looking for tubes + bits and pieces for making high power model rockets to fly at the Queensland Rocketry Society club meets. And find he did!!
This launch video is from Brendan's biggest build yet - 8cm diameter and 160cm long, 80% of the materials were sourced from the RGQ store.
This project flew to approx 3300 feet in Aug'20.
Check out Brendan's presentation on the engineering behind his build.